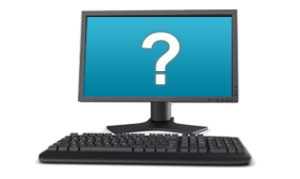 The business of selling Windows based laptops and desktops are at a critical point. The industry is still suffering from profit loss, notably with the most recently high profile exit of the PC business by Sony. Previously, many experts believed the PC business could have been saved by Windows 81. Unfortunately, the result was (and still is) much less than anticipated.
Is there still a future in the PC business? Most insiders will say they're cautiously optimistic. After several years of lost revenues due to falling prices and lack of consumer demand, the industry is beginning to cut its losses. Several promised innovations, such as integrating the computer with TV, did not pan out. The PC itself sees no significant improvement in the technology, other than the usual CPU and OS upgrades. Laptops are starting to become more like a tablet, such as a "convertible tablet", but the cost and usability are questionable when compared to the sleek and highly marketable Apple iPad.
A glimmer of hope is in the cloud services. With the rising demand of highly portable and cheaper devices, such as tablets and Chromebooks, the direction is to provide products on the lower end of the PC units. But, there is a big dependency on the ubiquity of wireless infrastructure, such as Wi-Fi or 4G/LTE. Then there are the security concerns over possible data leaks and hijacking. The balancing act is still being performed.
The PC industry's downward spiral may also be contributed to the dependance of corporate and government mass purchases. In the past, they were always reliable sources of revenue, much more than consumers. However, in this tough economy, with rising cost on both private and public sectors, those revenue streams have dried up. No one expects high volume sales to increase the bottom line, any more.
So where's the industry going? Like any good business, it has to stay on course: Continue to innovate and cut cost. It needs to weather storm. The free market will sort itself out and consumers will pick the best from the lot. Perhaps to be in the last few to remain standing will be the winner in this highly competitive business.
Even the release of Windows 8.1 failed to change people's perceptions [↩]